Hi all guys, waaazzaaaaaaaaa!
These are the results I obtained on all 14 tracks of the
RH ScrimSummer 2018
server.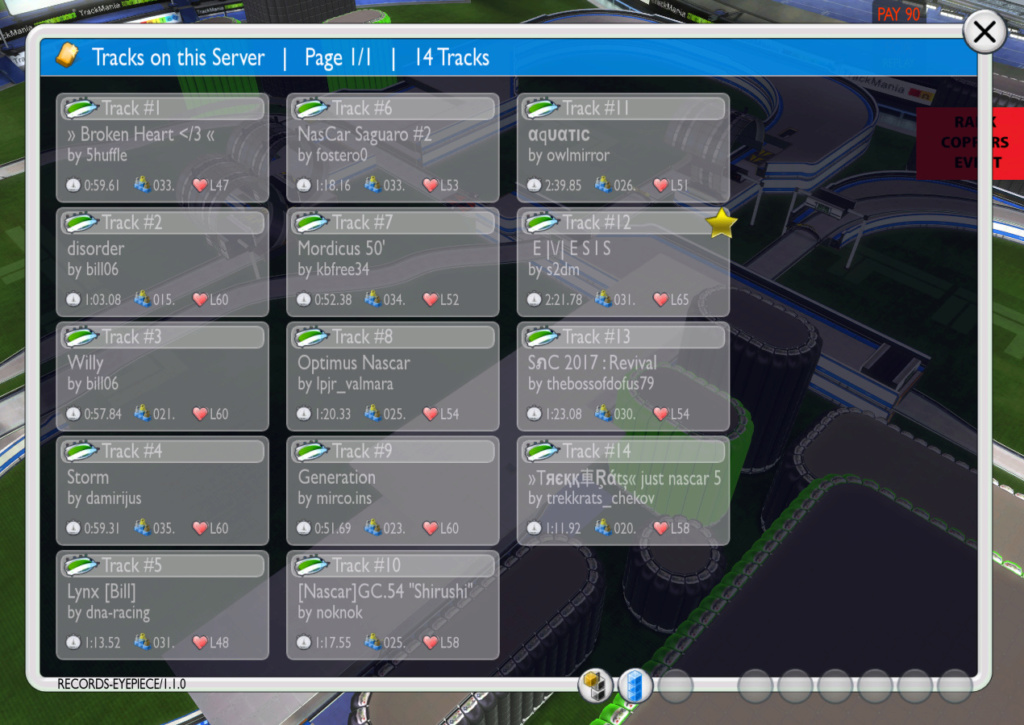 Personally I'm very satisfied for my final result (I'm 24th on the server rank, with an average of 27.3), and I'm really happy to finally be able to stay in the Top25 and win some coppers.
This time all my great determination has been rewarded, I have achieved an important goal in my long career as a TMUF player.
For me this is a remarkable result (and I'm
cross-eyed!
), now more than 3 years have passed since I became a member of the Rising Hawks team and sincerely I think to deserve it,
especially because I had to fight a lot to get it.
This event was a very tight competition, I felt a lot of pressure from my opponents, but in the end I held firm and I never wanted to give up,
I believed in this result and finally I did it! Now I can celebrate, too, YYEEEEAAAAAHHH!!!
I thank all the players who decided to participate in this event, it was a great competition. I hope you all had a great time and enjoyed a pleasant day on our server, with the members of the Rising Hawks team!
_________________
Ян टठडiऌठ87*
*
20/05/2015:
90000 Ladder Points reached on TrackMania United Forever!
18th July 2007 - 18th July 2017: 10 years of TrackMania player career!
  |  
Celebratory Medal